Caring Communication
For Care Givers
This course is offered through
Front Range Community College

CourseID: WLNS1125-001
Saturday, 1:00-4:00 p.m. 8/3

Questions? Contact:
David Steele: 303.596.6063 webdavid@intransformationaltimes.com
or enroll now by clicking the Enroll button.
Course Description:

Care giving can be demanding and all consuming. When we become depleted and burned out our effectiveness suffers. Attending to our own needs rejuvenates us and enables us to attend more compassionately to our client's needs. When we are grounded in our own well-being, we more effectively support the well-being of others.

This class explores how to deeply connect with ourselves and our clients. You will learn how to deeply listen to your clients needs, gain clarity about your own boundaries, and how to handle frustrations that arise, bringing more compassion and peace to your care giving practice.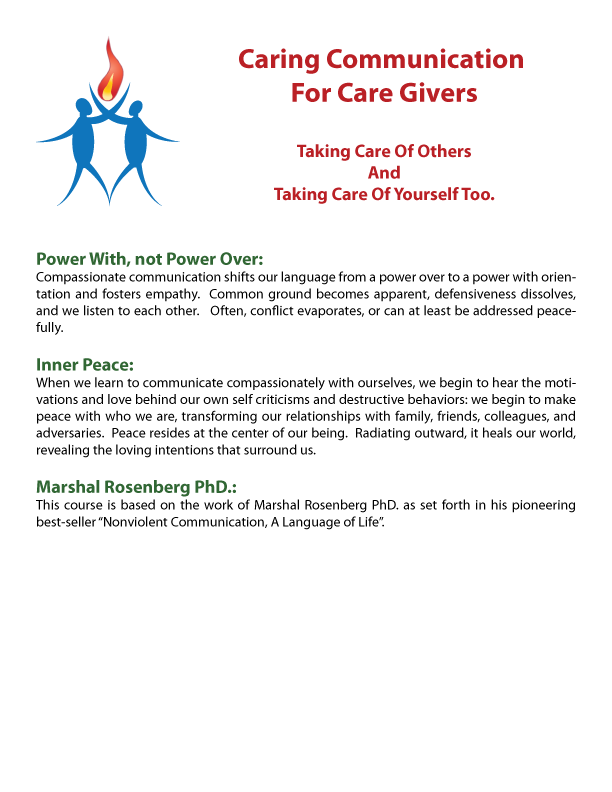 © 2010 by David Steele.
All Rights Reserved.